Italy, Venice
Chosen period: from 10:00 to 18:00 - February 14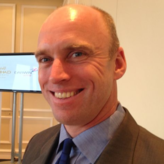 Carsten
Professional interpreter in Venice
Response rate:

100%
Average response time:

Within a few hours
Send a preliminary request to the interpreter or book now the chosen date and time by means of the "Order now" button opposite to services below.
18 years of full time freelance experience in conference/consecutive/whisper interpretation as well as translation of a large variety of documents, from contracts to manuals and marketing material
I have been working as a professional full time interpreter & translator since 1998, with the language combinations Italian/French/English into my mothertongue German and return as far as spoken communication is concerned, as well as Swedish into German when it comes to written translations. I have an academic degrees both in conference interpreting and translation from the Universität des Saarlandes in Saarbrücken/Germany. I keep up with the latest technological and professional developments in the field through online webinars and online conferences. I provide linguistic mediation and interpretation services at multinational conferences, seminars, company trainings/presentations/fairs, business meetings and every other occasion in the language combinations Italian/French/English into German and back, and – in specific cases – between the Italian/French/English languages.
Interpretation specialization:
Ecology and environmental protection | Equipment and technologies (as a whole) | Law (as a whole) | Commerce (as a whole)
Interpretation language pairs:
English - Italian | Italian - English | English - German | German - English | French - German | German - French | Italian - German | German - Italian
Services are available for order, February 14 (10:00 - 18:00): Change date, time?
Price*
for 8 hours

Order

Escort of individuals

Free cancelation

Discount -28 %

577.84 EUR

order now

Booking date and time: February 14 (10:00 - 18:00)

Escort of individuals in Venice

Languages: Italian - English

Price: 577.84 EUR

Interpreter at presentation

Free cancelation

Discount -5 %

760.0 EUR

order now

Booking date and time: February 14 (10:00 - 18:00)

Interpreter at presentation in Venice

Languages: Italian - English

Price: 760.0 EUR

Escort of individuals

Free cancelation

Discount -10 %

720.0 EUR

order now

Booking date and time: February 14 (10:00 - 18:00)

Escort of individuals in Venice

Languages: Italian - English

Price: 720.0 EUR

Interpreter at negotiations

Free cancelation

Discount -3 %

773.28 EUR

order now

Booking date and time: February 14 (10:00 - 18:00)

Interpreter at negotiations in Venice

Languages: Italian - English

Price: 773.28 EUR

Interpreter of press conferences

Free cancelation

Discount -24 %

760.0 EUR

order now

Booking date and time: February 14 (10:00 - 18:00)

Interpreter of press conferences in Venice

Languages: Italian - English

Price: 760.0 EUR

Interpreter at negotiations

Free cancelation

Discount -50 %

600.0 EUR

order now

Booking date and time: February 14 (10:00 - 18:00)

Interpreter at negotiations in Venice

Languages: Italian - English

Price: 600.0 EUR

Interpreter at a seminar or conference

Free cancelation

Discount -58 %

760.0 EUR

order now

Booking date and time: February 14 (10:00 - 18:00)

Interpreter at a seminar or conference in Venice

Languages: Italian - English

Price: 760.0 EUR

Professional translation

GET QUOTE
*Order price for chosen time, with discounts
How to order interpreter in Venice:
- click "Order now" opposite to the chosen service
- use a credit card or receive an invoice for payment to place the order. Also you can choose option of cash payment the interpreter.
- receive order confirmation and the Voucher with data for contact with the interpreter