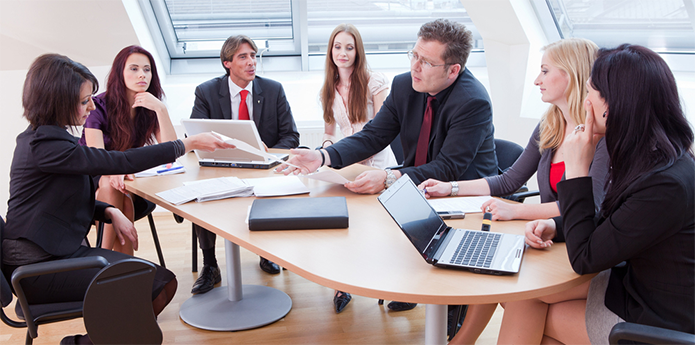 Interpretation at negotiations
Important negotiations with the foreign business partner are coming, and the qualified interpreter is necessary, because not all staff of your company who will participate in negotiations, are fluent speakers of the corresponding foreign language. The success of the forthcoming negotiations can depend on a right choice of the interpreter and accuracy of the interpretation.
While choosing the interpreter it is important to consider type of the forthcoming negotiations as well as additional knowledge and skills which can be necessary for the interpreter. For Interpreter could render the service successfully, it is better to clue the interpreter in advance by telling him the theme of negotiations and providing with available materials for preparation. It is preferable for the Interpreter to have experience of participation in such negotiations or have enough time for preparation. Both are even better.
There are different kinds of negotiations:
preliminary negotiations with discussion of possible joint projects or offer of any products or services;
negotiations with signing of documents (protocol of intentions, cooperation agreement, etc.);
work negotiations with discussion of joint projects implementation progress;
negotiations with the purpose of prejudicial settlement of arisen disputes and mutual claims.
Duration of negotiations can be different:
short negotiations lasting from 30 minutes to 1-2 hours
long negotiations lasting from one to several days

Place of negotiations can be different:

at one of negotiation parties office;
in hotel or airport;
in conference or forum lobby.
Negotiations can also differ in country they are held in:
negotiations within the country when your company acts as a host;
negotiations during abroad trip of your delegation.
Interpretation at all stated kinds of negotiations has its peculiarities. But from the point of view of ensuring interpretation quality, the way the process is organized is essential. Consecutive (sentence-for-sentence) interpretation is usually applied at negotiations.
It is connected with the fact that:
not all even skilled interpreters have skills of professional simultaneous interpretation;
for simultaneous interpretation it is necessary to think of the corresponding stationary or portable equipment in advance;
business negotiations are often held in private, and in this situation consecutive interpretation encourages the atmosphere of direct communication between participants of negotiations better.
Find interpreter