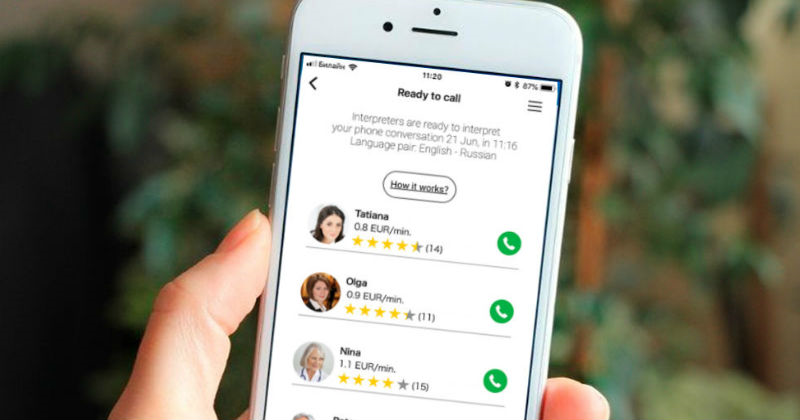 interpreters.travel is a provider of international calls with interpreters and phone interpretation services.
Thousands of professional interpreters
Fluent in 180+ languages
Availability 24 / 7 / 365
No phone connection fees, worldwide calls
Choose interpreters basing on their prices and rating
How to use this service
Create an account or log in. Connect with an interpreter and add any phone number to the conversation or get help directly from the interpreter.