Greece, Thessaloniki
Chosen period: from 10:00 to 18:00 - February 21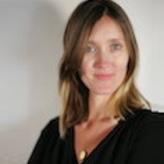 Zhanna
Professional interpreter in Thessaloniki
Response rate:

100%
Average response time:

Within an hour
Send a preliminary request to the interpreter or book now the chosen date and time by means of the "Order now" button opposite to services below.
Legal, business, startups, blockchain, crypto currency, oil & gas, marketing, medical, pharmaceutical, technical, literary, media, governmental, international affairs, security & military, defense, science, theatre, IT, software, social media, analytics, asylum interviews, immigration. Real estate. Business consultancy. NYC tour guide.
I offer consecutive/simultaneous/whisper/liaison/conference interpreting. I have over 17 years of professional experience. I am very knowledgeable in many various fields, currently specializing in the field of blockchain, crypto currency and startups. I have interpreted at multiple technology events ( KIN event, TechCrunch, Bitcoin, Airbnb), live press conferences, business/investment meetings, court hearings, asylum interviews, legal depositions, medical appointments, conferences, literary events, informal events such as weddings. I`ve worked with numerous international organizations and NGOs (such as UN, Red Cross, Human Right Foundation), TV channels (MSNBC, HBO, Fox News), schools, oil & gas companies, art centers. Examples of my interpreting projects: - Simultaneous Russian<->English interpretation at San Diego Traffic & Conversion Marketing Summit 2019; - Simultaneous Ukrainian<->English interpretation for the Primate Epiphaniy of the Orthodox Church of Kyiv and All Ukraine; - Consecutive Russian<->English interpretation during the startup event for KIN Besides interpretation, I provide business consultancy for businesses looking to establish themselves in US. I can help with paperwork preparation, setting up the corporation, tax-related matters, real estate search, hiring local staff etc. I am a New York State licensed real estate sales person & can help you purchase or rent real estate. I`m a licensed notary public in New York State. I can translate certificates of birth, death, marriage, diplomas, medical documents etc. I provide Apostille service. I also offer my services as a tour guide in NYC. I know the city very well and can help you explore it the way you prefer to. I have excellent time management skills. I am very detail-oriented, self-motivated, reliable and have excellent knowledge of specialized terminology. I approach my work creatively and am dedicated to producing the best possible results.
Interpretation specialization:
Advertizing and PR | Banking | Cinema and television | Computers and Internet (as a whole) | Cookery and food industry | Cosmetics, perfumery, fashion | Ecology and environmental protection | Exchange, investments, securities | Finance and credit | Oil and gas | Law: legal proceedings
Interpretation language pairs:
French - English | English - French | Polish - English | English - Polish | Ukrainian - English | English - Ukrainian | Russian - English | English - Russian
Services are available for order, February 21 (10:00 - 18:00): Change date, time?
Price*
for 8 hours

Order

Interpretation of excursions, tour guide services

Free cancelation

Discount -10 %

595.0 EUR

order now

Booking date and time: February 21 (10:00 - 18:00)

Interpretation of excursions, tour guide services in Thessaloniki

Languages: English - Ukrainian

Price: 595.0 EUR

Interpreter at negotiations

Additional services

Free cancelation

Discount -15 %

687.0 EUR

order now

Booking date and time: February 21 (10:00 - 18:00)

Interpreter at negotiations in Thessaloniki

Languages: English - Ukrainian

Price: 687.0 EUR

Professional translation

GET QUOTE
*Order price for chosen time, with discounts
How to order interpreter in Thessaloniki:
- click "Order now" opposite to the chosen service
- use a credit card or receive an invoice for payment to place the order. Also you can choose option of cash payment the interpreter.
- receive order confirmation and the Voucher with data for contact with the interpreter