Japan, Sendai-shi
Chosen period: from 10:00 to 18:00 - January 14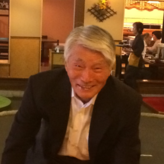 Makoto
Professional interpreter in Sendai-shi
Response rate:

100%
Average response time:

Within a few hours
Send a preliminary request to the interpreter or book now the chosen date and time by means of the "Order now" button opposite to services below.
English - japanese, french - japanese Interpreter and translator in Tokyo, Japan. Guiding service other than Tokyo, such as Yokohama, Hakone, Kamakura, Nikko and Mt. Fuji areas etc. is also available. Transportation cost will be discussed.
More than 30 year experience in international chemical industries in Japan. Five years I have been involved in developing the product at Research and Developing Laboratory. After having developed the product, I have spent 25 years for marketing and developing the application of this product in Europe, USA and Asia. I have made more than 130 times overseas trip. During the period, I have stayed one year in Germany in order to market this product and I have lived more than ten years to produce this product in France. I have learned English during this business carrier. Also I have got the communication technique of German and French. After my retirement from the chemical company, I have got the license of Japanese tourist guide EN01015. Since 2008, I have guided annually more than 50 clients mainly in Tokyo metropolitan area, but also country side. It is my pleasure to guide foreign tourists to not only famous sightseeing spots but also to the real rural country side where the population is declining. I believe it is my mission to show the foreign tourists to daily life of Japanese. It is my pleasure to organize a visit to local family and have a small communication with local family.
Interpretation specialization:
Marketing, market research | Mechanical engineering | Sports and sports equipment | Tourism and travel
Interpretation language pairs:
French - Japanese | Japanese - French | English - Japanese | Japanese - English
Services are available for order, January 14 (10:00 - 18:00): Change date, time?
Price*
for 8 hours

Order

Interpreter at negotiations

Additional services

Free cancelation

318.0 EUR

order now

Booking date and time: January 14 (10:00 - 18:00)

Interpreter at negotiations in Sendai-shi

Languages: English - Japanese

Price: 318.0 EUR

Escort of individuals

Free cancelation

Discount -75 %

255.0 EUR

order now

Booking date and time: January 14 (10:00 - 18:00)

Escort of individuals in Sendai-shi

Languages: English - Japanese

Price: 255.0 EUR

Professional translation

GET QUOTE
*Order price for chosen time, with discounts
How to order interpreter in Sendai-shi:
- click "Order now" opposite to the chosen service
- use a credit card or receive an invoice for payment to place the order. Also you can choose option of cash payment the interpreter.
- receive order confirmation and the Voucher with data for contact with the interpreter