Germany, Rostock
Chosen period: from 10:00 to 18:00 - February 4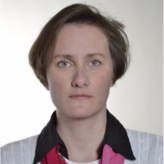 Екатерина
Professional interpreter in Rostock
Response rate:

42%
Average response time:

Within an hour
Send a preliminary request to the interpreter or book now the chosen date and time by means of the "Order now" button opposite to services below.
Опыт работы переводчиком-фрилансером - 20 лет (РФ - Москва и ФРГ). Клиенты: Bosch (Штуттгарт), Claas (Бад Заульгау), P. Hartmann (ФРГ), MVK Messen (Франкфурт) и др.
Опыт работы переводчиком-фрилансером - 20 лет (РФ - Москва и ФРГ). Награда фонда Роберта Боша (ФРГ) и премия Трубарьева склада (Словения) за выполненные художественные переводы, сертификат "The best of IBM" (Böblingen) за переводы и консультационную деятельность. Профустановка: Перевод должен быть индивидуален, как продукт и соответствовать международным критериям пользователей. Сферы: гуманитарные науки и художественная литература, право (гражданское право, договорные обязательства), пользовательские соглашения и оболочки PC-программ для различного типа приборов, образование, рекламная продукция (вкл. системную доработку по требованиям ЕС или РФ) и руководства пользователей (для технических приборов).
Interpretation specialization:
Commerce (as a whole) | Computers: information technologies | Education, training and pedagogics | Linguistics | Marketing, market research | Law (as a whole)
Interpretation language pairs:
German - Slovenian | Slovenian - German | Russian - Slovenian | Slovenian - Russian | Russian - German | German - Russian
Services are available for order, February 4 (10:00 - 18:00): Change date, time?
Price*
for 8 hours

Order

Interpreter at negotiations

496.0 EUR

order now

Booking date and time: February 4 (10:00 - 18:00)

Interpreter at negotiations in Rostock

Languages: German - Slovenian

Price: 496.0 EUR

Escort of delegations

496.0 EUR

order now

Booking date and time: February 4 (10:00 - 18:00)

Escort of delegations in Rostock

Languages: German - Slovenian

Price: 496.0 EUR

Interpreter at an exhibition

496.0 EUR

order now

Booking date and time: February 4 (10:00 - 18:00)

Interpreter at an exhibition in Rostock

Languages: German - Slovenian

Price: 496.0 EUR

Professional translation

GET QUOTE
*Order price for chosen time, with discounts
How to order interpreter in Rostock:
- click "Order now" opposite to the chosen service
- use a credit card or receive an invoice for payment to place the order. Also you can choose option of cash payment the interpreter.
- receive order confirmation and the Voucher with data for contact with the interpreter