India, New Delhi
Chosen period: from 10:00 to 18:00 - January 25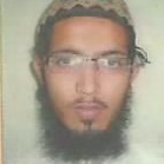 Mohd
Professional interpreter in New Delhi
Send a preliminary request to the interpreter or book now the chosen date and time by means of the "Order now" button opposite to services below.
B.A. (H) Arabic from Jamia Millia Islamia, New Delhi 2013, pursuing. Diploma in English Language & Literature from fro I.H.S. in 2013 Diploma in Modern Arabic & Translation from Jamia Millia Islamia Adv. Diploma in Arabic Language from University of Delhi Diploma in Urdu from NCPUL in 2012.
 To apply my skills and abilities so as to contribute more to the productivity of the organization. To attain best result for the organization based on the principles of team work and integrity. PROFESSIONAL EXPERIENCE: - 2 Years Did interpretation from Arabic into English & vice versa. Did various translations from Arabic into English and vice versa.. . Now working as teacher of English-Arabic Languages in Institute of Higher Studies, New Delhi. Did Various M.S Office & In page English, Arabic and Urdu typing. Good problem solving skill and meeting deadlines easily. Kamil From UP Madrasa education Board Lucknow. B.A (Arabic Hons.) from Jamia Millia Islamia,(Pursuing). One Year Diploma in Urdu Language from NCPUL in 2009. Fazeelat in Islamic Sciences from Darul Uloom Deoband in 2010. Reading literary books, news papers and magazines and internet surfing.
Interpretation specialization:
Art, crafts, painting | Tourism and travel
Interpretation language pairs:
Urdu - Persian | Persian - Urdu | English - Hindi | Hindi - English | Urdu - English | English - Urdu | Arabic - English | English - Arabic
Services are available for order, January 25 (10:00 - 18:00): Change date, time?
Price*
for 8 hours

Order

Interpreter at a seminar or conference

71.0 EUR

order now

Booking date and time: January 25 (10:00 - 18:00)

Interpreter at a seminar or conference in New Delhi

Languages: Urdu - Persian

Price: 71.0 EUR

Interpreter at negotiations

71.0 EUR

order now

Booking date and time: January 25 (10:00 - 18:00)

Interpreter at negotiations in New Delhi

Languages: Urdu - Persian

Price: 71.0 EUR

Phone interpreter

81.0 EUR

order now

Booking date and time: January 25 (10:00 - 18:00)

Phone interpreter in New Delhi

Languages: Urdu - Persian

Price: 81.0 EUR

Interpreter at negotiations

Free cancelation

Discount -30 %

71.0 EUR

order now

Booking date and time: January 25 (10:00 - 18:00)

Interpreter at negotiations in New Delhi

Languages: Urdu - Persian

Price: 71.0 EUR

Professional translation

GET QUOTE
*Order price for chosen time, with discounts
How to order interpreter in New Delhi:
- click "Order now" opposite to the chosen service
- use a credit card or receive an invoice for payment to place the order. Also you can choose option of cash payment the interpreter.
- receive order confirmation and the Voucher with data for contact with the interpreter