India, New Delhi
Chosen period: from 10:00 to 18:00 - February 15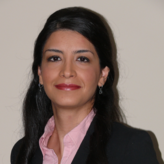 Betsa
Professional interpreter in New Delhi
Response rate:

58%
Average response time:

Within a few hours
Send a preliminary request to the interpreter or book now the chosen date and time by means of the "Order now" button opposite to services below.
Strong leader with excellent communication skills effectively used in over 18 years of sales, marketing and customer service management. Practical, creative and responsible with proven ability to respond positively to change.
Full time availability and prepared to travel to any Country. I am providing an interpretation at negotiations. My specialization is in business negotiations, Presentations, Sales and Marketing Conferences, Specialized Exhibitions and Escorting Delegations. I Have worked with many international companies and government offices in North America and in the Middle East. Red-bull, TNT, Daimler, Accenture, General Electric, Scotia Bank, Canadian Consulate, American Consulate, Consulate of France, Canadian Embassy, British Embassy and many more.
Interpretation specialization:
Banking | Commerce (as a whole) | Cookery and food industry | Economy | Finance and credit | International relations and organizations | Marketing, market research | Psychology and psychiatry | Tourism and travel
Interpretation language pairs:
English - Persian | Persian - English
Services are available for order, February 15 (10:00 - 18:00): Change date, time?
Price*
for 8 hours

Order

Interpreter at an exhibition

Additional services

Free cancelation

330.0 EUR

order now

Booking date and time: February 15 (10:00 - 18:00)

Interpreter at an exhibition in New Delhi

Languages: English - Persian

Price: 330.0 EUR

Interpreter at negotiations

Additional services

Free cancelation

366.0 EUR

order now

Booking date and time: February 15 (10:00 - 18:00)

Interpreter at negotiations in New Delhi

Languages: English - Persian

Price: 366.0 EUR

Escort of individuals

Additional services

Free cancelation

366.0 EUR

order now

Booking date and time: February 15 (10:00 - 18:00)

Escort of individuals in New Delhi

Languages: English - Persian

Price: 366.0 EUR

Escort of delegations

Additional services

Free cancelation

439.0 EUR

order now

Booking date and time: February 15 (10:00 - 18:00)

Escort of delegations in New Delhi

Languages: English - Persian

Price: 439.0 EUR

Interpreter at presentation

Additional services

Free cancelation

512.0 EUR

order now

Booking date and time: February 15 (10:00 - 18:00)

Interpreter at presentation in New Delhi

Languages: English - Persian

Price: 512.0 EUR

Professional translation

GET QUOTE
*Order price for chosen time, with discounts
How to order interpreter in New Delhi:
- click "Order now" opposite to the chosen service
- use a credit card or receive an invoice for payment to place the order. Also you can choose option of cash payment the interpreter.
- receive order confirmation and the Voucher with data for contact with the interpreter