China, Nanjing
Chosen period: from 10:00 to 18:00 - February 8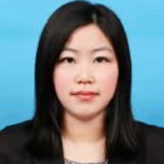 Faye
Professional interpreter in Nanjing
Response rate:

100%
Average response time:

Within a few hours
Send a preliminary request to the interpreter or book now the chosen date and time by means of the "Order now" button opposite to services below.
Hello~ My name is Faye, I am a senior interpreter based in Shanghai, China. My master degree specializing in English Translation. In my postgraduate study, I have participated in interpretation projects and select CAT and SDL Trados course as well as simutaneous interpretation method. Look forward to seeing you here! Faye
Hello~ My name is Faye, I am very senior interpreter in based in Shanghai China. I have my Master Degree of Translation since 2001. I have translated for many different clients from all of the world. Besides I also have many translation experiences in USA and Europe. My translation services have received many good comments from my clients. Hope I can work for you and wish you have a successful trip in China!
Interpretation specialization:
Automotive industry | Equipment and technologies (as a whole) | Games, video games, gambling games, casino | Industrial production | Law (as a whole) | Mechanical engineering | Medicine (as a whole) | Real estate and development | Textile industry | Tourism and travel | Computers: information technologies
Interpretation language pairs:
English - Japanese | Japanese - English | Japanese - Chinese | Chinese - Japanese | Chinese - English | English - Chinese
Services are available for order, February 8 (10:00 - 18:00): Change date, time?
Price*
for 8 hours

Order

Interpreter at negotiations

Free cancelation

Discount -11 %

229.0 EUR

order now

Booking date and time: February 8 (10:00 - 18:00)

Interpreter at negotiations in Nanjing

Languages: English - Japanese

Price: 229.0 EUR

Professional translation

GET QUOTE
*Order price for chosen time, with discounts
How to order interpreter in Nanjing:
- click "Order now" opposite to the chosen service
- use a credit card or receive an invoice for payment to place the order. Also you can choose option of cash payment the interpreter.
- receive order confirmation and the Voucher with data for contact with the interpreter