Italy, Mestre
Chosen period: from 10:00 to 18:00 - January 21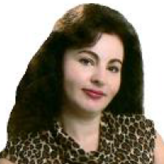 Ирина
Professional interpreter in Mestre
Response rate:

100%
Average response time:

Within a few hours
Send a preliminary request to the interpreter or book now the chosen date and time by means of the "Order now" button opposite to services below.
Русско-итальянский переводчик в Вероне (Италия). Устный перевод на переговорах, выставках, на конференциях. Опыт свыше 10 лет
Il mio livello degli Studi – il Dottorato di ricerca.   Ho due Specializzazioni: 1 - Economia e Commercio / Marketing e Management 2 - Lingue Straniere   Possiedo le Lingue:     - Russo - madrelingua al livello professionale;     - Ucraino - seconda madrelingua al livello professionale;     - Italiano – Diploma CELI 5 / C2 – l'Università degli       Studi di Perugia;     -Tedesco - Certificato del Livello avanzato – il       GOETHE ISTITUT INTER NATIONES, Colonia,       Germania   Ho maturato una solida esperienza nei settori seguenti:   - Docenza in Materie Linguistiche e Economiche - Traduzioni in Lingue Russo, Ucraino, Italiano, Tedesco - Interpretariato in Lingue Russo, Ucraino, Italiano, Tedesco -   simultaneo compreso - sia nel campo specialistico -   Economia e Commercio, Marketing e Management,     sia nel settore storico – culturale durante gli Eventi   Internazionali / Interculturali: mostre, manifestazioni,   fiere, viaggi corporativi e turistici e ultimamente - in qualita' di interprete-traduttrice   in Lingue Russo - Italiano - Russo, Ucraino - Italiano - Ucraino   presso le Commissioni Territoriali /Preffetura di Verona.     Possiedo un'esperienza vasta e varia sia nell'insegnamento presso i Corsi e Scuole delle Lingue sia in gestione, consulenza, fidelizzazione di clientela - sia corporativa che individuale - multiculturale anzitutto - e con la mia carisma, buona volontà e determinazione mi sono riuscita ad ottenere dei risultati positivi.   Possiedo forti capacità comunicative e organizzative, predisposizione ai rapporti interpersonali e al lavoro di gruppo, spirito di iniziativa, adattamento e creatività.   Ritengo di essere una persona responsabile, professionale. positiva, determinata, affidabile, amichevole, flessibile, comprensiva.   Si deve aggiungere che ho una presenza attraente e giovanile e possiedo simpatia e fascino innati che hanno una certa importanza per i contatti con il pubblico.
Interpretation specialization:
Tourism and travel | Education, training and pedagogics
Interpretation language pairs:
Italian - Ukrainian | Ukrainian - Italian | Italian - Russian | Russian - Italian
Services are available for order, January 21 (10:00 - 18:00): Change date, time?
Price*
for 8 hours

Order

Interpreter at negotiations

Free cancelation

Discount -19 %

200.0 EUR

order now

Booking date and time: January 21 (10:00 - 18:00)

Interpreter at negotiations in Mestre

Languages: Italian - Ukrainian

Price: 200.0 EUR

Professional translation

GET QUOTE
*Order price for chosen time, with discounts
How to order interpreter in Mestre:
- click "Order now" opposite to the chosen service
- use a credit card or receive an invoice for payment to place the order. Also you can choose option of cash payment the interpreter.
- receive order confirmation and the Voucher with data for contact with the interpreter