Sweden, Malmö
Chosen period: from 10:00 to 18:00 - January 31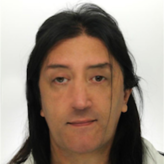 Daniel
Professional interpreter in Malmö
Response rate:

100%
Average response time:

Within an hour
Send a preliminary request to the interpreter or book now the chosen date and time by means of the "Order now" button opposite to services below.
Good day. I'm an English, French, Arabic & Swedish interpreter. (even few other languages) Working since many years, have good habit to understand different cultures, people kind. I am mainly located in Sweden, but able to travel world wide 24/7. Work as well as Bodyguard (have several Black belt/ taekwondo, Martial arts)
Hej Är en veteran Tolk, som kan Engelska, Franska, Arabiska och Svenska. (plus några andra språk..) Har jobbat i många år som tolk. Är bosatt i syd Sverige/ Malmö, men kan resa världen runt utan hinder. kan jobba i stort sett 24/7. Jobbar även som PersonligVakt/ bodyguard åt VIP personer. (har några svart bälten inom kampSport 40år +).
Interpretation specialization:
Commerce (as a whole) | Computers and Internet (as a whole) | Computers: information technologies | Computers: software | Electronic commerce | Equipment and technologies (as a whole) | Safety (as a whole) | Accounting
Interpretation language pairs:
Swedish - English | English - Swedish | French - Danish | Danish - French | French - English | English - French | Arabic - French | French - Arabic | Arabic - English | English - Arabic | Swedish - French | French - Swedish | Arabic - Swedish | Swedish - Arabic
Services are available for order, January 31 (10:00 - 18:00): Change date, time?
Price*
for 8 hours

Order

Phone interpreter

Additional services

Free cancelation

400.0 EUR

order now

Booking date and time: January 31 (10:00 - 18:00)

Phone interpreter in Malmö

Languages: Arabic - French

Price: 400.0 EUR

Interpretation of excursions, tour guide services

Additional services

Free cancelation

600.0 EUR

order now

Booking date and time: January 31 (10:00 - 18:00)

Interpretation of excursions, tour guide services in Malmö

Languages: Arabic - French

Price: 600.0 EUR

Interpreter of press conferences

Additional services

Free cancelation

640.0 EUR

order now

Booking date and time: January 31 (10:00 - 18:00)

Interpreter of press conferences in Malmö

Languages: Arabic - French

Price: 640.0 EUR

Escort of individuals

Additional services

Free cancelation

640.0 EUR

order now

Booking date and time: January 31 (10:00 - 18:00)

Escort of individuals in Malmö

Languages: Arabic - French

Price: 640.0 EUR

Interpreter at a seminar or conference

Additional services

Free cancelation

800.0 EUR

order now

Booking date and time: January 31 (10:00 - 18:00)

Interpreter at a seminar or conference in Malmö

Languages: Arabic - French

Price: 800.0 EUR

Interpreter at an exhibition

Additional services

Free cancelation

800.0 EUR

order now

Booking date and time: January 31 (10:00 - 18:00)

Interpreter at an exhibition in Malmö

Languages: Arabic - French

Price: 800.0 EUR

Interpreter at an exhibition

Additional services

Free cancelation

800.0 EUR

order now

Booking date and time: January 31 (10:00 - 18:00)

Interpreter at an exhibition in Malmö

Languages: Arabic - French

Price: 800.0 EUR

Judicial interpreter

Additional services

Free cancelation

800.0 EUR

order now

Booking date and time: January 31 (10:00 - 18:00)

Judicial interpreter in Malmö

Languages: Arabic - French

Price: 800.0 EUR

Escort of delegations

Additional services

Free cancelation

800.0 EUR

order now

Booking date and time: January 31 (10:00 - 18:00)

Escort of delegations in Malmö

Languages: Arabic - French

Price: 800.0 EUR

Escort of individuals

Additional services

Free cancelation

800.0 EUR

order now

Booking date and time: January 31 (10:00 - 18:00)

Escort of individuals in Malmö

Languages: Arabic - French

Price: 800.0 EUR

Interpreter at negotiations

Additional services

Free cancelation

800.0 EUR

order now

Booking date and time: January 31 (10:00 - 18:00)

Interpreter at negotiations in Malmö

Languages: Arabic - French

Price: 800.0 EUR

Interpreter at celebrations

Additional services

Free cancelation

800.0 EUR

order now

Booking date and time: January 31 (10:00 - 18:00)

Interpreter at celebrations in Malmö

Languages: Arabic - French

Price: 800.0 EUR

Professional translation

GET QUOTE
*Order price for chosen time, with discounts
How to order interpreter in Malmö:
- click "Order now" opposite to the chosen service
- use a credit card or receive an invoice for payment to place the order. Also you can choose option of cash payment the interpreter.
- receive order confirmation and the Voucher with data for contact with the interpreter