United Kingdom, Launceston
Chosen period: from 10:00 to 18:00 - January 7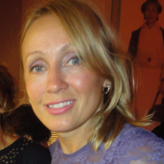 Oxana
Professional interpreter in Launceston
Response rate:

100%
Average response time:

Within an hour
Send a preliminary request to the interpreter or book now the chosen date and time by means of the "Order now" button opposite to services below.
Russian-English certified interpreter and translator. 7+ years of experience at seminars, business events, international visits. I have Russian and British passports and linguist qualifications. I assist everywhere in Europe, also the UK, Switzerland, etc. Intelligent, accurate, correctly express your ideas in both languages, Rus-Eng-Rus.
I am a certified English – Russian Interpreter and Translator. I am a member of The American Translators Association, my ATA Membership Number: 275586 I specialize in various industries and can interpret for big events and small private meetings. I would be happy to assist you in Europe and the United Kingdom. Sometimes I also work in Moscow. In my interpreting work, I maintain the highest standards and constantly improve translation techniques, terminology and subject knowledge. Having worked for more than ten years in the industry, I provided consecutive and simultaneous interpretations for various clients in Europe. My clients vary from medical companies to automotive industry professionals, from media and broadcast events to technology and more. Hold a Diploma in Linguistics from Moscow State University and a Degree in Finance and Economics from the USA. Besides, I live and work in the UK for more than ten years now. Due to my education and experience, I possess excellent oral and written communication skills and a solid understanding of the English and Russian languages. I live in London and Geneva. I can help you organize simultaneous interpreting during legal proceedings and training seminars with more than 10 participants. For events involving a big audience and many participants, please, contact me in advance to budget, book, and organize technical assistance if you require it. For events with many speakers and participants, please, contact me in advance. This way, I would be able to budget, book, and organize technical assistance.
Interpretation specialization:
Advertizing and PR | Computers and Internet (as a whole) | Law (as a whole) | Law: contracts | Medicine (as a whole) | Oil and gas | Telecommunications | Tourism and travel | Trade (as a whole) | Wine, winemaking, wine growing | Automatic equipment and robotics
Interpretation language pairs:
German - English | English - German | Russian - German | German - Russian | Russian - English | English - Russian
Services are available for order, January 7 (10:00 - 18:00): Change date, time?
Price*
for 8 hours

Order

Interpreter at negotiations

Additional services

Free cancelation

Discount -9 %

400.0 EUR

order now

Booking date and time: January 7 (10:00 - 18:00)

Interpreter at negotiations in Launceston

Languages: Russian - English

Price: 400.0 EUR

Professional translation

GET QUOTE
*Order price for chosen time, with discounts
How to order interpreter in Launceston:
- click "Order now" opposite to the chosen service
- use a credit card or receive an invoice for payment to place the order. Also you can choose option of cash payment the interpreter.
- receive order confirmation and the Voucher with data for contact with the interpreter