Indonesia, Jakarta
Chosen period: from 10:00 to 18:00 - January 10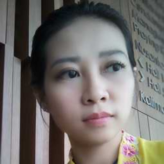 Monalisa
Professional interpreter in Jakarta
Response rate:

83%
Average response time:

Within a few hours
Send a preliminary request to the interpreter or book now the chosen date and time by means of the "Order now" button opposite to services below.
The services I can provide: - Interpreter from English/simple Chinese to Indonesian and vice versa - Business Trip companion - Supplier and factory visit - Meeting consecutive interpreting - Telephone interpreting - Training and seminar interpreting - Tutorial Daily Bahasa Indonesia Conversation - Documents translation
Hi, friends. I am a native Indonesian Chinese with more than 10 years International working background in multinational company. If you need my professional service, please feel free to contact me. Many thanks and enjoy your stay in Indonesia!
Interpretation specialization:
Advertizing and PR | Agriculture | Art, crafts, painting | Computers and Internet (as a whole) | International relations and organizations | Marketing, market research | Mass media, journalism | Retail trade (generally) | Tourism and travel | Trade (as a whole)
Interpretation language pairs:
English - Chinese | Chinese - English | Chinese - Indonesian | Indonesian - Chinese | English - Indonesian | Indonesian - English
Services are available for order, January 10 (10:00 - 18:00): Change date, time?
Price*
for 8 hours

Order

Interview interpreter

Free cancelation

Discount -12 %

161.0 EUR

order now

Booking date and time: January 10 (10:00 - 18:00)

Interview interpreter in Jakarta

Languages: Indonesian - English

Price: 161.0 EUR

Interpreter at negotiations

Free cancelation

Discount -12 %

161.0 EUR

order now

Booking date and time: January 10 (10:00 - 18:00)

Interpreter at negotiations in Jakarta

Languages: Indonesian - English

Price: 161.0 EUR

Interpretation of excursions, tour guide services

Free cancelation

Discount -12 %

161.0 EUR

order now

Booking date and time: January 10 (10:00 - 18:00)

Interpretation of excursions, tour guide services in Jakarta

Languages: Indonesian - English

Price: 161.0 EUR

Phone interpreter

Free cancelation

Discount -12 %

161.0 EUR

order now

Booking date and time: January 10 (10:00 - 18:00)

Phone interpreter in Jakarta

Languages: Indonesian - English

Price: 161.0 EUR

Escort of individuals

Free cancelation

Discount -50 %

161.0 EUR

order now

Booking date and time: January 10 (10:00 - 18:00)

Escort of individuals in Jakarta

Languages: Indonesian - English

Price: 161.0 EUR

Professional translation

GET QUOTE
*Order price for chosen time, with discounts
How to order interpreter in Jakarta:
- click "Order now" opposite to the chosen service
- use a credit card or receive an invoice for payment to place the order. Also you can choose option of cash payment the interpreter.
- receive order confirmation and the Voucher with data for contact with the interpreter