Indonesia, Jakarta
Chosen period: from 10:00 to 18:00 - January 10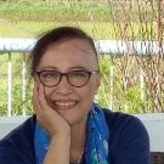 Raphita
Professional interpreter in Jakarta
Response rate:

100%
Average response time:

Within a few hours
Send a preliminary request to the interpreter or book now the chosen date and time by means of the "Order now" button opposite to services below.
Many, many years of "flight time" under my belt interpreting and translating - English to Indonesian and Indonesian to English - covering a wide variety of topics from business negotiations, company takeovers, in-company training, surveys, TV programs, etc.
Interpreting: Business meetings (office, factory, building sites), Corporate presentations, In-company training, Police questioning of witness/offender, Doctor-Patient meetings, Media Programs by Overseas TV corporation, Sermons. Through my varied work experiences, I have had the opportunity of gleaning knowledge, gaining valuable insight and acquiring more than adequate "flight hours" in the business world, enabling me to be comfortable with terminology used in many business situations. I have the advantage of being able to speak and write equally well in both English and Indonesian which enable me to provide value-added work results in all my language-related assignments. Trustworthy, professional, will always endeavour to "go the extra mile".
Interpretation specialization:
Agriculture | Governance and management | Insurance | Law (as a whole) | Tourism and travel | Commerce (as a whole)
Interpretation language pairs:
English - Indonesian | Indonesian - English
Services are available for order, January 10 (10:00 - 18:00): Change date, time?
Price*
for 8 hours

Order

Interpreter at negotiations

402.0 EUR

order now

Booking date and time: January 10 (10:00 - 18:00)

Interpreter at negotiations in Jakarta

Languages: Indonesian - English

Price: 402.0 EUR

Interpreter at negotiations

466.0 EUR

order now

Booking date and time: January 10 (10:00 - 18:00)

Interpreter at negotiations in Jakarta

Languages: Indonesian - English

Price: 466.0 EUR

Interview interpreter

549.0 EUR

order now

Booking date and time: January 10 (10:00 - 18:00)

Interview interpreter in Jakarta

Languages: Indonesian - English

Price: 549.0 EUR

Interpreter at presentation

549.0 EUR

order now

Booking date and time: January 10 (10:00 - 18:00)

Interpreter at presentation in Jakarta

Languages: Indonesian - English

Price: 549.0 EUR

Escort of delegations

Free cancelation

Discount -25 %

439.0 EUR

order now

Booking date and time: January 10 (10:00 - 18:00)

Escort of delegations in Jakarta

Languages: Indonesian - English

Price: 439.0 EUR

Interpreter at negotiations

Free cancelation

Discount -4 %

563.0 EUR

order now

Booking date and time: January 10 (10:00 - 18:00)

Interpreter at negotiations in Jakarta

Languages: Indonesian - English

Price: 563.0 EUR

Interpreter at negotiations

Additional services

Free cancelation

695.0 EUR

order now

Booking date and time: January 10 (10:00 - 18:00)

Interpreter at negotiations in Jakarta

Languages: Indonesian - English

Price: 695.0 EUR

Phone interpreter

732.0 EUR

order now

Booking date and time: January 10 (10:00 - 18:00)

Phone interpreter in Jakarta

Languages: Indonesian - English

Price: 732.0 EUR

Professional translation

GET QUOTE
*Order price for chosen time, with discounts
How to order interpreter in Jakarta:
- click "Order now" opposite to the chosen service
- use a credit card or receive an invoice for payment to place the order. Also you can choose option of cash payment the interpreter.
- receive order confirmation and the Voucher with data for contact with the interpreter