China, Dongguan
Chosen period: from 10:00 to 18:00 - December 14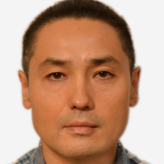 Ilya
Professional interpreter in Dongguan
Response rate:

98%
Average response time:

Within an hour
Send a preliminary request to the interpreter or book now the chosen date and time by means of the "Order now" button opposite to services below.
More than 5 years of experience as consecutive and simultaneous interpreter in Guangzhou. Interpretation, translation, technical lexicon, legal lexicon, business correspondence, participation in negotiations, interpretation at exhibitions, the personal assistant (assistant).
1994-2000 Пекинское представительство Российской компании «Ротор». Генеральный представитель. Специализация: Оказание транспортных услуг, бизнес консалтинг, посредническая деятельность в торговых операциях, организация инспекционных поездок на международные торгово-промышленные выставки КНР. 2004 – 2006 ООО «Союзмебельторг» (МЦ «Гранд») Генеральный представитель в Китае. Специализация: Оптовые закупки мебели в странах Юго-восточной Азии. Оптовая и розничная торговля мебелью. 2006 – 2008 Консалтинговая группа «Окно в Китай» Руководитель филиала компании в Гуанчжоу Специализация: профессиональная юридическая и иная консультационная помощь фирмам из России, других стран СНГ и Балтии, ведущим бизнес в Китае. 2008-2013 "Mohini Murti Un Limited" Генеральный представитель в Китае. Специализация: Бизнес-консалтинг. Обязанности: Поиск и организация поставок продукции сельского хозяйства, электронной промышленности, строительных материалов, мебели, маркетинговые исследования. 2013- по настоящее время Фрилансер. Услуги юриста и эксперта в области ВЭД.
Interpretation specialization:
Agriculture | Economy | Equipment and technologies (as a whole) | Equipment: the industrial | Law: contracts | Trade (as a whole) | Transport, vehicles, cargo transportation
Interpretation language pairs:
English - Russian | Russian - English | Chinese - Russian | Russian - Chinese
Services are available for order, December 14 (10:00 - 18:00): Change date, time?
Price*
for 8 hours

Order

Escort of individuals

Free cancelation

Discount -53 %

138.0 EUR

order now

Booking date and time: December 14 (10:00 - 18:00)

Escort of individuals in Dongguan

Languages: Russian - English

Price: 138.0 EUR

Interpreter at negotiations

Additional services

Free cancelation

Discount -22 %

229.0 EUR

order now

Booking date and time: December 14 (10:00 - 18:00)

Interpreter at negotiations in Dongguan

Languages: Russian - English

Price: 229.0 EUR

Professional translation

GET QUOTE
*Order price for chosen time, with discounts
How to order interpreter in Dongguan:
- click "Order now" opposite to the chosen service
- use a credit card or receive an invoice for payment to place the order. Also you can choose option of cash payment the interpreter.
- receive order confirmation and the Voucher with data for contact with the interpreter