Turkey, Bursa
Chosen period: from 10:00 to 18:00 - February 4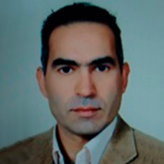 Mehmet
Professional interpreter in Bursa
Response rate:

63%
Average response time:

Within an hour
Send a preliminary request to the interpreter or book now the chosen date and time by means of the "Order now" button opposite to services below.
Simultaneous & Consecutive Interpreter in Antalya, Interpreter on site : ALSTOM Projects, HES/HEPP; Consortium Project (+VOITH, ANDRITZ). Freelance translator (notarially certified). Translation of documents. Areas: medical, business, technical, mechanical, financial content.
If you read my resume carefully, you will notice that my jobs in the past also implied skills in the translation of several languages. The mastery of different languages has always been an important part of my working life. The focus of my job since 2011 is located in active translation on site, at the workplace, simultaneously or consecutively. I do not reduce my activities to academic or touristic locations and work on construction sites of international companies, also in dangerous sites, which could be consulted only to a reduced number of people. A complete list of my employer, I can hardly provide for contractual reasons. Translations of documents are done by me, when the contract volume seems to be interesting. Should you have any further questions on the procedure of my work, do not hesitate to contact me.
Interpretation specialization:
Agriculture | Automotive industry | Cinema and television | Commerce (as a whole) | Education, training and pedagogics | Governance and management | International relations and organizations | Marketing, market research | Tourism and travel
Interpretation language pairs:
English - Portuguese | Portuguese - English | German - Spanish | Spanish - German | English - Spanish | Spanish - English | Turkish - Portuguese | Portuguese - Turkish | Turkish - Spanish | Spanish - Turkish | German - Turkish | Turkish - German | German - English | English - German | English - Turkish | Turkish - English
Services are available for order, February 4 (10:00 - 18:00): Change date, time?
Price*
for 8 hours

Order

Interpreter at negotiations

Additional services

Free cancelation

168.0 EUR

order now

Booking date and time: February 4 (10:00 - 18:00)

Interpreter at negotiations in Bursa

Languages: German - English

Price: 168.0 EUR

Interpreter at celebrations

Additional services

Free cancelation

168.0 EUR

order now

Booking date and time: February 4 (10:00 - 18:00)

Interpreter at celebrations in Bursa

Languages: German - English

Price: 168.0 EUR

Interpreter at presentation

Additional services

Free cancelation

168.0 EUR

order now

Booking date and time: February 4 (10:00 - 18:00)

Interpreter at presentation in Bursa

Languages: German - English

Price: 168.0 EUR

Interpreter at a seminar or conference

Additional services

Free cancelation

168.0 EUR

order now

Booking date and time: February 4 (10:00 - 18:00)

Interpreter at a seminar or conference in Bursa

Languages: German - English

Price: 168.0 EUR

Interpretation of excursions, tour guide services

Additional services

Free cancelation

168.0 EUR

order now

Booking date and time: February 4 (10:00 - 18:00)

Interpretation of excursions, tour guide services in Bursa

Languages: German - English

Price: 168.0 EUR

Interpreter of press conferences

Additional services

Free cancelation

168.0 EUR

order now

Booking date and time: February 4 (10:00 - 18:00)

Interpreter of press conferences in Bursa

Languages: German - English

Price: 168.0 EUR

Professional translation

GET QUOTE
*Order price for chosen time, with discounts
How to order interpreter in Bursa:
- click "Order now" opposite to the chosen service
- use a credit card or receive an invoice for payment to place the order. Also you can choose option of cash payment the interpreter.
- receive order confirmation and the Voucher with data for contact with the interpreter