Switzerland, Zermatt
Chosen period: from 10:00 to 18:00 - January 21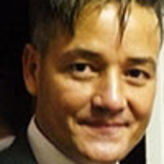 Helder
Professional interpreter in Zermatt
Response rate:

49%
Average response time:

Within an hour
Send a preliminary request to the interpreter or book now the chosen date and time by means of the "Order now" button opposite to services below.
Experienced Multilingual Escort Interpreter, Private Tour Guide and Salesperson in Basel Area, Switzerland. I have more than sixteen years working as a Travel Escort Interpreter, Private Tour Guide, Hospitality and Customers Services.
I do not see myself in any other field because I love the work so much. I know that my personality is one that most people get along with when tour guiding, as my ability to translate your language, dialect or slang. I am completely fluent in English, German, Spanish, Italian, French and Portuguese, this would be beneficial to Escort you anywhere worldwide on your private or business tripps, interpreting, translating and organising your important appointments as well as your quality time, providing you with customised tours.
Interpretation specialization:
Education, training and pedagogics | Linguistics | Medicine: health care | Music and theater | Oil and gas | Tourism and travel | Aircraft and astronautics
Interpretation language pairs:
Portuguese - Italian | Italian - Portuguese | Portuguese - Spanish | Spanish - Portuguese | Portuguese - German | German - Portuguese | Portuguese - English | English - Portuguese
*Order price for chosen time, with discounts
How to order interpreter in Zermatt:
- click "Order now" opposite to the chosen service
- use a credit card or receive an invoice for payment to place the order. Also you can choose option of cash payment the interpreter.
- receive order confirmation and the Voucher with data for contact with the interpreter