Netherlands, The Hague
Chosen period: from 10:00 to 18:00 - December 21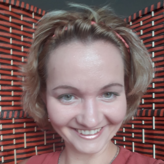 Elena
Professional interpreter in The Hague
Response rate:

89%
Average response time:

Within a few hours
Send a preliminary request to the interpreter or book now the chosen date and time by means of the "Order now" button opposite to services below.
Highly skilled professional interpreter in Netherlands. High-level language proficiency, strong and well-developed communication skills and rich experience in the field of business tourism (official events, conferences, congresses, economic forums, business meetings).
What makes me different from other interpreters? + I am specialized in providing services of professional consecutive interpreting during business meetings and negotiations with foreign partners, + I have rich experience of working at professional congresses, exhibitions and other public events, during which the highest concentration of attention and a capability to switch quickly into the topic are required, + I work with several foreign languages: English, Dutch, Greek, Italian, Russian, + I have a high-level language proficiency and working experience as a professional interpreter at Moscow embassies since 2007, + I have obtained a degree in linguistics in two different countries and educational systems (Moscow State University, specialist degree and Master of Arts in the University of Amsterdam) + My specializations are: commerce, trade, food industry, medical vocabulary, manufacturing, technology, + I don't have difficulties with translating complicated technical terminology due to well-developed, strong communication skills and rich experience.
Interpretation specialization:
Advertizing and PR | Agriculture | Cookery and food industry | Cosmetics, perfumery, fashion | Logistics | Medicine (as a whole) | Tourism and travel | Trade (as a whole) | Transport, vehicles, cargo transportation | Wine, winemaking, wine growing | Commerce (as a whole)
Interpretation language pairs:
Greek - Dutch | Dutch - Greek | Greek - Russian | Russian - Greek | English - Dutch | Dutch - English | English - Russian | Russian - English | Dutch - Russian | Russian - Dutch
Services are available for order, December 21 (10:00 - 18:00): Change date, time?
Price*
for 8 hours

Order

Phone interpreter

280.0 EUR

order now

Booking date and time: December 21 (10:00 - 18:00)

Phone interpreter in The Hague

Languages: Dutch - English

Price: 280.0 EUR

Escort of delegations

Additional services

Free cancelation

Discount -10 %

360.0 EUR

order now

Booking date and time: December 21 (10:00 - 18:00)

Escort of delegations in The Hague

Languages: Dutch - English

Price: 360.0 EUR

Interpreter at a seminar or conference

Additional services

Free cancelation

Discount -10 %

360.0 EUR

order now

Booking date and time: December 21 (10:00 - 18:00)

Interpreter at a seminar or conference in The Hague

Languages: Dutch - English

Price: 360.0 EUR

Interpreter at an exhibition

Free cancelation

Discount -10 %

360.0 EUR

order now

Booking date and time: December 21 (10:00 - 18:00)

Interpreter at an exhibition in The Hague

Languages: Dutch - English

Price: 360.0 EUR

Interpreter in a clinic

400.0 EUR

order now

Booking date and time: December 21 (10:00 - 18:00)

Interpreter in a clinic in The Hague

Languages: Dutch - English

Price: 400.0 EUR

Interpreter at negotiations

Additional services

Free cancelation

Discount -25 %

360.0 EUR

order now

Booking date and time: December 21 (10:00 - 18:00)

Interpreter at negotiations in The Hague

Languages: Dutch - English

Price: 360.0 EUR

Escort of individuals

Free cancelation

Discount -33 %

400.0 EUR

order now

Booking date and time: December 21 (10:00 - 18:00)

Escort of individuals in The Hague

Languages: Dutch - English

Price: 400.0 EUR

Professional translation

GET QUOTE
*Order price for chosen time, with discounts
How to order interpreter in The Hague:
- click "Order now" opposite to the chosen service
- use a credit card or receive an invoice for payment to place the order. Also you can choose option of cash payment the interpreter.
- receive order confirmation and the Voucher with data for contact with the interpreter