Japan, Sendai-shi
Chosen period: from 10:00 to 18:00 - January 14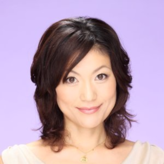 Kazumi
Professional interpreter in Sendai-shi
Response rate:

57%
Average response time:

Within an hour
Send a preliminary request to the interpreter or book now the chosen date and time by means of the "Order now" button opposite to services below.
Freelance conference interpreter and translator in Tokyo. Languages English<>Japanese
Kazumi is a freelance conference interpreter and bilingual MC since 1998. Prior to her current career, she was an in-house interpreter for 8 years and a patent translator for 2 years. Being in the language service industry for more than 25 years, Kazumi has quite a diverse experience and is able to serve almost all of the market where interpreters are in need. Her experience includes Japan-NZ summit meetings, stadium MC for international football games, TV shows, in addition to various international conferences and day-to-day business meetings. She also writes essays about English education for children for several web magazines.
Interpretation specialization:
General interest subjects | Architecture, interior design
Interpretation language pairs:
Japanese - English | English - Japanese
Services are available for order, January 14 (10:00 - 18:00): Change date, time?
Price*
for 8 hours

Order

Interpreter at negotiations

Free cancelation

Discount -52 %

844.0 EUR

order now

Booking date and time: January 14 (10:00 - 18:00)

Interpreter at negotiations in Sendai-shi

Languages: English - Japanese

Price: 844.0 EUR

Professional translation

GET QUOTE
*Order price for chosen time, with discounts
How to order interpreter in Sendai-shi:
- click "Order now" opposite to the chosen service
- use a credit card or receive an invoice for payment to place the order. Also you can choose option of cash payment the interpreter.
- receive order confirmation and the Voucher with data for contact with the interpreter