Germany, Schwandorf in Bayern
Chosen period: from 10:00 to 18:00 - January 10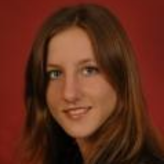 Lioba
Professional interpreter in Schwandorf in Bayern
Response rate:

100%
Average response time:

Within a few hours
Send a preliminary request to the interpreter or book now the chosen date and time by means of the "Order now" button opposite to services below.
Certified interpreter and translator for the English language - Publicly appointed and duly sworn (Regensburg Local Court) - Conference interpreter, M. A. in Interpreting and Translation, University of Bath, UK - Member of the BDÜ - Member of the German Professional Association of Conference Interpreters (VKD-BDÜ)
As a sworn, state-certified translator and conference interpreter for English and German with years of experience in many fields I am your qualified partner for professional language services. If you're looking for more than what any standard dictionary can provide, you've come to the right place: I will not only find the right words for you; I will also strike the right note. After all, language services are a matter of trust: Quality and confidentiality are paramount. Reliability and flexibility also form part of the picture. And last but not least, you and your business associates need to be on the same page! I am always at your service - for wedding ceremonies, court hearings, international conferences or conventions, and business negotiations. I can advise you on the organization of your conference and put you in touch with qualified colleagues. Feel free to ask me anything at all. I am looking forward to working with you!
Interpretation specialization:
Advertizing and PR | Biology (biotechnics, biochemistry, microbiology) | Education, training and pedagogics | Equipment and technologies (as a whole) | Forestry, woodworking | International relations and organizations | Law (as a whole) | Medicine (as a whole) | Natural sciences (as a whole) | Textile industry | Automotive industry
Interpretation language pairs:
English - German | German - English
Services are available for order, January 10 (10:00 - 18:00): Change date, time?
Price*
for 8 hours

Order

Interpreter at a seminar or conference

952.0 EUR

order now

Booking date and time: January 10 (10:00 - 18:00)

Interpreter at a seminar or conference in Schwandorf in Bayern

Languages: German - English

Price: 952.0 EUR

Professional translation

GET QUOTE
*Order price for chosen time, with discounts
How to order interpreter in Schwandorf in Bayern:
- click "Order now" opposite to the chosen service
- use a credit card or receive an invoice for payment to place the order. Also you can choose option of cash payment the interpreter.
- receive order confirmation and the Voucher with data for contact with the interpreter