Mexico, Piedras Negras
Chosen period: from 10:00 to 18:00 - January 11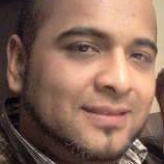 Emanuel
Professional interpreter in Piedras Negras
Response rate:

100%
Average response time:

Within a day
Send a preliminary request to the interpreter or book now the chosen date and time by means of the "Order now" button opposite to services below.
Interpreter from English into Spanish more than 16 years in Piedras Negras Mexico.
HABILITIES: - ENGLISH 99 % (SPEAKS, WRITE AND READ FLUENT) - SPANISH NATIVE LANGUAGE - FAST LEARNING AND DYNAMIC - MANAGEMENT AND SUPERVISION SKILLS - TEAM WORK - EXCELLENT CUSTOMER SERVICE AND MANAGING SKILLS - HARD WORKING,RESPONSABLE, ENTERPRISING, UNDERTAKER AND TRUSTWORTHY - GRAMATICAL LANGUAGE MANAGER - PHONETICAL LANGUAGE MANAGER - OFFICE DOMINION ON PC - EASY GOING AND ADAPTABLE TO STRESSFUL AND HARD SITUATIONS - PROACTIVE - WILLING TO MOVE TO ANOTHER PLACE OF RESIDENCE IN MEXICO OR ANOTHER CONTRY.
Interpretation specialization:
Aircraft and astronautics | Education, training and pedagogics | Linguistics | Personnel administration | Medicine (as a whole)
Interpretation language pairs:
English - Spanish | Spanish - English
Services are available for order, January 11 (10:00 - 18:00): Change date, time?
Price*
for 8 hours

Order

Interpreter at presentation

Additional services

Free cancelation

Discount -8 %

169.0 EUR

order now

Booking date and time: January 11 (10:00 - 18:00)

Interpreter at presentation in Piedras Negras

Languages: English - Spanish

Price: 169.0 EUR

Interpretation of excursions, tour guide services

Additional services

Free cancelation

Discount -8 %

169.0 EUR

order now

Booking date and time: January 11 (10:00 - 18:00)

Interpretation of excursions, tour guide services in Piedras Negras

Languages: English - Spanish

Price: 169.0 EUR

Professional translation

GET QUOTE
*Order price for chosen time, with discounts
How to order interpreter in Piedras Negras:
- click "Order now" opposite to the chosen service
- use a credit card or receive an invoice for payment to place the order. Also you can choose option of cash payment the interpreter.
- receive order confirmation and the Voucher with data for contact with the interpreter