Iraq, Mosul
Chosen period: from 10:00 to 18:00 - February 7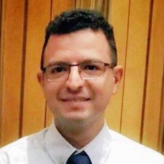 Mohammed
Professional interpreter in Mosul
Response rate:

100%
Average response time:

Within an hour
Send a preliminary request to the interpreter or book now the chosen date and time by means of the "Order now" button opposite to services below.
For 17 months, I served as CAT 1 Linguist with Worldwide Language Resources Ltd. My major role was Interpretation to and from Australian Defense Force teams through the training missions of Iraqi army from June 2015 to November 2016.
My experience as a "Training Specialist" in Amadeus IT group in Iraq has given the chance to deal with a multinational corporation system, as for coordination. I was an "Assistant Teacher" for 7 years in Middle Technical University, Baghdad, lecturing architectural related subjects. My "Diploma in Human Sciences" from Dominican University, 2015, have served me a shift in perspective towards "How individuals and groups think & act". Prompted by my will to perfect and organize my work, I always exploited my knowledge and skills to match projects objectives. I believe that my experience in teamwork, planning, management and documentation besides my ability of creating new ideas helped my efforts fulfilling the responsibilities of my positions. My work experience for years in fragile & unstable environment made me a good candidate to work on projects in Iraq.
Interpretation specialization:
Archeology | Education, training and pedagogics | History | Architecture, interior design
Interpretation language pairs:
Arabic - English | English - Arabic
Services are available for order, February 7 (10:00 - 18:00): Change date, time?
Price*
for 8 hours

Order

Phone interpreter

Additional services

Free cancelation

219.0 EUR

order now

Booking date and time: February 7 (10:00 - 18:00)

Phone interpreter in Mosul

Languages: Arabic - English

Price: 219.0 EUR

Professional translation

GET QUOTE
*Order price for chosen time, with discounts
How to order interpreter in Mosul:
- click "Order now" opposite to the chosen service
- use a credit card or receive an invoice for payment to place the order. Also you can choose option of cash payment the interpreter.
- receive order confirmation and the Voucher with data for contact with the interpreter