Russia, Khabarovsk
Chosen period: from 10:00 to 18:00 - January 14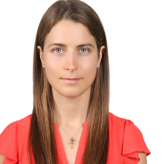 Natalia
Professional interpreter in Khabarovsk
Response rate:

99%
Average response time:

Within a few hours
Send a preliminary request to the interpreter or book now the chosen date and time by means of the "Order now" button opposite to services below.
Trilingual (Rus-En-Kor) multi-skilled interpreter with Korean PR & 3 Diplomas, incl. Global MBA (Korea University Biz School) & MIS (KHU Biz School), KGSP full scholarship. 15+ years of experience in Marketing/ICT/Finance/Energy/Oil&Gas/Construction/New Biz Development/Medicine/Banking/Legal Affairs/HSE, etc. Hourly rate is negotiable.
Wast translating/ interpreting experience for private/ public institutions & agencies in diverse industry fields & topics: Foreign Affairs, Advanced Technology, Machinery & Equipment, EPC, Medicine, Cosmetics, TV & Broadcast, Entertainment, Legal Affairs, Trade, Energy, Environment, Real Estate, Quality, IP right, Telecom etc. Clear understanding of client's objectives with full appreciation for specific details, technical terms & cultural ethics. Handle conversations with efficiency, care & ease for any undertaking to be a success. Studied "International Economic Relationships" (5 yrs) at Khabarovsk State Academy of Economics and Law (Russia), was granted academic scholarship & took a year off to hone Korean Language skills in Kookmin University Language School as an exchange student. My second degree is from Korea University Business School, Global MBA (full scholarship), specialized in Strategic Management & International Marketing As Korean Government Scholarship (KGSP) winner I studied Korean Language at KyungHee University (KHU) International Language School, followed by Master's degree in Management Information Systems at KyungHee University Business School. Holder of Best Paper Award by Korea Society of Information Systems for publication in Asia Pacific Journal of information Systems (APJIS) on "Success factors and challenges of Smart City Projects" 3+ years experience in Procurement for largest Russian EPC project, Sakhalin -2 with good understanding of global energy industry & downstream value chain. 2+ years of work as Overseas Sales & Marketing Manager at Global Engineering Technology (EPC provider) with Expertise in Full Marketing Cycle, from ITB Preparation to Project Award. 2+ years as Project/Marketing Manager OCSiAl, Global Manufacturer of single wall carbon nanotubes (90% of global production). I choose not to rest on my laurels, but to challenge myself for new opportunities and update of my expertise.
Interpretation specialization:
Automotive industry | Chemistry and chemical technologies | Commerce (as a whole) | Construction, construction equipment | Cosmetics, perfumery, fashion | Equipment and technologies (as a whole) | Governance and management | International relations and organizations | Law: contracts | Medicine (as a whole)
Interpretation language pairs:
English - Korean | Korean - English | English - Russian | Russian - English | Korean - Russian | Russian - Korean
Services are available for order, January 14 (10:00 - 18:00): Change date, time?
Price*
for 8 hours

Order

Phone interpreter

Free cancelation

Discount -29 %

366.0 EUR

order now

Booking date and time: January 14 (10:00 - 18:00)

Phone interpreter in Khabarovsk

Languages: Russian - Korean

Price: 366.0 EUR

Professional translation

GET QUOTE
*Order price for chosen time, with discounts
How to order interpreter in Khabarovsk:
- click "Order now" opposite to the chosen service
- use a credit card or receive an invoice for payment to place the order. Also you can choose option of cash payment the interpreter.
- receive order confirmation and the Voucher with data for contact with the interpreter