Afghanistan, Kabul
Chosen period: from 10:00 to 18:00 - February 4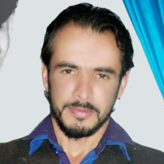 Majid Khan
Professional interpreter in Kabul
Response rate:

90%
Average response time:

Within a few days
Send a preliminary request to the interpreter or book now the chosen date and time by means of the "Order now" button opposite to services below.
Being a member of a competitive society, I have always tried to work my way up and get ahead in any challenging environment. In as much as I have acquired the Best Regards MJ
I am writing to express my strong interest in working with I am a highly capable and experienced administrative professional. In addition to my administrative skills, I offer significant abilities and experience in organizing, prioritizing, confidentiality of documents, and detailed preparation of reports and projects. My ability to get along well with others, to make necessary adjustments to meet deadlines, and effectively coordinate in fast-paced environments have all contributed to my growth in this field and my employers placing a significant degree of trust in me.
Interpretation specialization:
Textile industry | Linguistics
Interpretation language pairs:
Panjabi - English | English - Panjabi | Urdu - English | English - Urdu | English - Persian | Persian - English | Pashto - English | English - Pashto
Services are available for order, February 4 (10:00 - 18:00): Change date, time?
Price*
for 8 hours

Order

Escort of delegations

Additional services

Free cancelation

Discount -32 %

120.0 EUR

order now

Booking date and time: February 4 (10:00 - 18:00)

Escort of delegations in Kabul

Languages: Urdu - English

Price: 120.0 EUR

Phone interpreter

464.0 EUR

order now

Booking date and time: February 4 (10:00 - 18:00)

Phone interpreter in Kabul

Languages: Urdu - English

Price: 464.0 EUR

Interpreter at a seminar or conference

Free cancelation

Discount -50 %

400.0 EUR

order now

Booking date and time: February 4 (10:00 - 18:00)

Interpreter at a seminar or conference in Kabul

Languages: Urdu - English

Price: 400.0 EUR

Professional translation

GET QUOTE
*Order price for chosen time, with discounts
How to order interpreter in Kabul:
- click "Order now" opposite to the chosen service
- use a credit card or receive an invoice for payment to place the order. Also you can choose option of cash payment the interpreter.
- receive order confirmation and the Voucher with data for contact with the interpreter