Afghanistan, Kabul
Chosen period: from 10:00 to 18:00 - February 4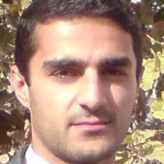 Hakim
Professional interpreter in Kabul
Response rate:

40%
Average response time:

Within a few hours
Send a preliminary request to the interpreter or book now the chosen date and time by means of the "Order now" button opposite to services below.
Freelance translator / interpreter in Kabul, Afghanistan. Having work experience with national and international organizations
A position with an organization that can benefit from my knowledge and wisdom of experience working in the Public Private Sector, Economic Growth and Local Government. Along with this to work for the welfare and progress of the people of Afghanistan and to get satisfactions from the accomplishment of assignments and work with. It is also noted that I possess a strong background in the Information and Technology field where I can always overcome challenges.
Interpretation specialization:
General interest subjects | Law (as a whole) | Medicine (as a whole) | Computers: information technologies
Interpretation language pairs:
Urdu - English | English - Urdu | Urdu - Pashto | Pashto - Urdu | English - Pashto | Pashto - English
Services are available for order, February 4 (10:00 - 18:00): Change date, time?
Price*
for 8 hours

Order

Escort of delegations

117.0 EUR

order now

Booking date and time: February 4 (10:00 - 18:00)

Escort of delegations in Kabul

Languages: Urdu - English

Price: 117.0 EUR

Phone interpreter

117.0 EUR

order now

Booking date and time: February 4 (10:00 - 18:00)

Phone interpreter in Kabul

Languages: Urdu - English

Price: 117.0 EUR

Professional translation

GET QUOTE
*Order price for chosen time, with discounts
How to order interpreter in Kabul:
- click "Order now" opposite to the chosen service
- use a credit card or receive an invoice for payment to place the order. Also you can choose option of cash payment the interpreter.
- receive order confirmation and the Voucher with data for contact with the interpreter