Kyrgyzstan, Jalal-Abad
Chosen period: from 10:00 to 18:00 - February 11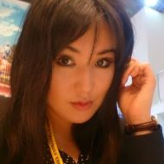 Asel
Professional interpreter in Jalal-Abad
Response rate:

100%
Average response time:

Within a few hours
Send a preliminary request to the interpreter or book now the chosen date and time by means of the "Order now" button opposite to services below.
Hello! I'm certified and experienced English to Russian (and vice versa) translator. Russian and Kyrgyz are my native languages. I offer my services as an interpreter and supporting of delegations at exhibitions, business negotiations and country tours in Kyrgyzstan.
Diploma in English Philology Linguistics Courses completed: Diplomatic Internship at Embassy of KR in India (2012, New Delhi, India); Governance and Management of NGOs, at EDI India (2011, Ahmadabad, India); Management in Civil Service, at Academy of Management of KR (2010). Work experience: OMEGA BIG DATA – CRM/ Digital Marketing - Account Manager, Interpreter (Istanbul, Turkey); US MILLITARY TRANSIT CENTER - Interpreter (2013,Bishkek,KR); KR PRIME-MINISTER'S ADMINISTRATION (2010-'12,Bishkek, KR) - Expert at Department of Government Regulations & Organizational Support of meetings; Key Skills: interpreting and translations (Russian-Kyrgyz-English-Turkish), Sales and B2B negotiations.
Interpretation specialization:
Advertizing and PR | Architecture, interior design | Art, crafts, painting | Cinema and television | Computers: software | Governance and management | Literature and literary criticism | Marketing, market research | Tourism and travel | Wine, winemaking, wine growing
Interpretation language pairs:
English - Turkish | Turkish - English | Kirghiz - English | English - Kirghiz | Turkish - Russian | Russian - Turkish | English - Russian | Russian - English
Services are available for order, February 11 (10:00 - 18:00): Change date, time?
Price*
for 8 hours

Order

Interpretation of excursions, tour guide services

110.0 EUR

order now

Booking date and time: February 11 (10:00 - 18:00)

Interpretation of excursions, tour guide services in Jalal-Abad

Languages: Kirghiz - English

Price: 110.0 EUR

Escort of individuals

Free cancelation

Discount -13 %

95.0 EUR

order now

Booking date and time: February 11 (10:00 - 18:00)

Escort of individuals in Jalal-Abad

Languages: Kirghiz - English

Price: 95.0 EUR

Interpreter at an exhibition

Free cancelation

Discount -13 %

95.0 EUR

order now

Booking date and time: February 11 (10:00 - 18:00)

Interpreter at an exhibition in Jalal-Abad

Languages: Kirghiz - English

Price: 95.0 EUR

Professional translation

GET QUOTE
*Order price for chosen time, with discounts
How to order interpreter in Jalal-Abad:
- click "Order now" opposite to the chosen service
- use a credit card or receive an invoice for payment to place the order. Also you can choose option of cash payment the interpreter.
- receive order confirmation and the Voucher with data for contact with the interpreter