Indonesia, Jakarta
Chosen period: from 10:00 to 18:00 - January 10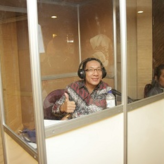 Dedi
Professional interpreter in Jakarta
Response rate:

100%
Average response time:

Within an hour
Send a preliminary request to the interpreter or book now the chosen date and time by means of the "Order now" button opposite to services below.
I am Dedi, a freelance translator ( English, Mandarin, and Indonesian) and located in Surabaya, Indonesia, and my services are not limited to translate documents only but also phone interpreter, interpreter at a seminar or conference, and tour guide services. My current clients are sworn translator company in Surabaya and in Jakarta.
I graduated from Taiwan in Hotel and Restaurant Management in 1997 and also, I graduated from the USA in accounting and earned my bachelor degree in 2005. After I graduated, I had been working in numerous companies in the USA for couple years and now, I am working as freelance translator. I have interpreted business contracts and business negotiations from Indonesian to Mandarin or Mandarin to Indonesian or English to Mandarin or English to Indonesia vice versa.
Interpretation specialization:
Accounting | Agriculture | Cookery and food industry | Economy | Education, training and pedagogics | Governance and management | Insurance | Marketing, market research | Retail trade (generally) | Tourism and travel
Interpretation language pairs:
English - Chinese | Chinese - English | Indonesian - Chinese | Chinese - Indonesian | Indonesian - English | English - Indonesian
Services are available for order, January 10 (10:00 - 18:00): Change date, time?
Price*
for 8 hours

Order

Interpreter at a seminar or conference

Additional services

Free cancelation

219.0 EUR

order now

Booking date and time: January 10 (10:00 - 18:00)

Interpreter at a seminar or conference in Jakarta

Languages: Indonesian - English

Price: 219.0 EUR

Protocol interpreter

219.0 EUR

order now

Booking date and time: January 10 (10:00 - 18:00)

Protocol interpreter in Jakarta

Languages: Indonesian - English

Price: 219.0 EUR

Interpreter at negotiations

219.0 EUR

order now

Booking date and time: January 10 (10:00 - 18:00)

Interpreter at negotiations in Jakarta

Languages: Indonesian - English

Price: 219.0 EUR

Escort of individuals

Additional services

Free cancelation

256.0 EUR

order now

Booking date and time: January 10 (10:00 - 18:00)

Escort of individuals in Jakarta

Languages: Indonesian - English

Price: 256.0 EUR

Interview interpreter

Additional services

Free cancelation

256.0 EUR

order now

Booking date and time: January 10 (10:00 - 18:00)

Interview interpreter in Jakarta

Languages: Indonesian - English

Price: 256.0 EUR

Interpreter in a clinic

Additional services

Free cancelation

256.0 EUR

order now

Booking date and time: January 10 (10:00 - 18:00)

Interpreter in a clinic in Jakarta

Languages: Indonesian - English

Price: 256.0 EUR

Phone interpreter

Additional services

Free cancelation

Discount -95 %

36.0 EUR

order now

Booking date and time: January 10 (10:00 - 18:00)

Phone interpreter in Jakarta

Languages: Indonesian - English

Price: 36.0 EUR

Professional translation

GET QUOTE
*Order price for chosen time, with discounts
How to order interpreter in Jakarta:
- click "Order now" opposite to the chosen service
- use a credit card or receive an invoice for payment to place the order. Also you can choose option of cash payment the interpreter.
- receive order confirmation and the Voucher with data for contact with the interpreter