Indonesia, Jakarta
Chosen period: from 10:00 to 18:00 - January 10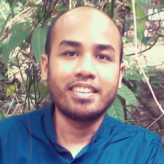 Yusuf
Professional interpreter in Jakarta
Response rate:

25%
Average response time:

Within an hour
Send a preliminary request to the interpreter or book now the chosen date and time by means of the "Order now" button opposite to services below.
A freelance English – Indonesian – English Translator/ Interpreter in Jakarta and other cities in Indonesia with over ten years of experience. Languages: Bahasa Indonesia (mother tongue), English (TOEFL-ITP score of 650, as of May 3rd 2010), Formal Arabic (intermediate level), French (DELF B2 Diploma)
Yusuf Al Hadist has been working in English-related field for more than ten years. His first engagement with non-governmental organisation was with Medecins Sans Frontieres where he was responsible for a wide range of translation and interpretation service to more than a dozen expatriates. Upon completion of the mission there, he was assigned in Papua, Indonesia, also as a translator/ interpreter. His next engagement was with the Australian Red Cross (ARC) as Language Support Officer. After ARC, he was employed by the International Organization for Migration (IOM), also as a Translation Assistant. Having worked with people from over 20 countries, he has developed good communication skills, is adaptable and conscientious.
Interpretation specialization:
Agriculture | Cinema and television | Governance and management | Logistics | Marketing, market research | Mass media, journalism | Oil and gas | Telecommunications | Tourism and travel | Trade (as a whole) | Education, training and pedagogics
Interpretation language pairs:
Indonesian - French | French - Indonesian | Indonesian - English | English - Indonesian
Services are available for order, January 10 (10:00 - 18:00): Change date, time?
Price*
for 8 hours

Order

Interpreter at a seminar or conference

271.0 EUR

order now

Booking date and time: January 10 (10:00 - 18:00)

Interpreter at a seminar or conference in Jakarta

Languages: Indonesian - English

Price: 271.0 EUR

Interpreter at an exhibition

271.0 EUR

order now

Booking date and time: January 10 (10:00 - 18:00)

Interpreter at an exhibition in Jakarta

Languages: Indonesian - English

Price: 271.0 EUR

Escort of individuals

Free cancelation

Discount -43 %

154.0 EUR

order now

Booking date and time: January 10 (10:00 - 18:00)

Escort of individuals in Jakarta

Languages: Indonesian - English

Price: 154.0 EUR

Phone interpreter

300.0 EUR

order now

Booking date and time: January 10 (10:00 - 18:00)

Phone interpreter in Jakarta

Languages: Indonesian - English

Price: 300.0 EUR

Escort of delegations

Free cancelation

Discount -64 %

138.0 EUR

order now

Booking date and time: January 10 (10:00 - 18:00)

Escort of delegations in Jakarta

Languages: Indonesian - English

Price: 138.0 EUR

Professional translation

GET QUOTE
*Order price for chosen time, with discounts
How to order interpreter in Jakarta:
- click "Order now" opposite to the chosen service
- use a credit card or receive an invoice for payment to place the order. Also you can choose option of cash payment the interpreter.
- receive order confirmation and the Voucher with data for contact with the interpreter