Indonesia, Jakarta
Chosen period: from 10:00 to 18:00 - January 10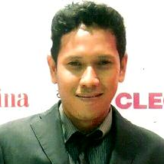 Fanny Nugraha
Professional interpreter in Jakarta
Response rate:

75%
Average response time:

Within an hour
Send a preliminary request to the interpreter or book now the chosen date and time by means of the "Order now" button opposite to services below.
Fanny Nugraha is an Interpreter that does a lot of marketing research work. mostly being assistance to interviews, focus group discussions. in depth interviews, factory audits and compliance, exhibitions. based in central jakarta, the capital city of indonesia. furthermore you can check my profile on Linked in : Fanny Nugraha
with a price wayy below than the profesional interpreters, you can Check my profile Fanny Nugraha on Google Feel Free to contact me on social media such as whatsapp or Line app as well as Linked in or Instagram.
Interpretation specialization:
Computers and Internet (as a whole) | Marketing, market research | Surveying | Advertizing and PR
Interpretation language pairs:
English - Indonesian | Indonesian - English
*Order price for chosen time, with discounts
How to order interpreter in Jakarta:
- click "Order now" opposite to the chosen service
- use a credit card or receive an invoice for payment to place the order. Also you can choose option of cash payment the interpreter.
- receive order confirmation and the Voucher with data for contact with the interpreter