Austria, Gmunden
Chosen period: from 10:00 to 18:00 - December 27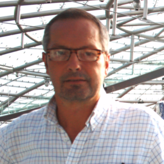 Ingo
Professional interpreter in Gmunden
Response rate:

100%
Average response time:

Within a few hours
Send a preliminary request to the interpreter or book now the chosen date and time by means of the "Order now" button opposite to services below.
Interpreter in Salzburg, Austria more than 36 years of interpretation experience from Russian into German, from Russian into English.
Personal qualities: goal-directed, responsible, reliable, hardworking, accurate, communicative, enthusiastic, initiative, willing to learn.
Interpretation specialization:
Advertizing and PR | Agriculture | Architecture, interior design | Construction, construction equipment | Education, training and pedagogics | Equipment and technologies (as a whole) | Governance and management | International relations and organizations | Medicine: health care | Sports and sports equipment | Tourism and travel
Interpretation language pairs:
English - German | German - English | Russian - German | German - Russian
Services are available for order, December 27 (10:00 - 18:00): Change date, time?
Price*
for 8 hours

Order

Interpreter at celebrations

Additional services

Free cancelation

Discount -14 %

288.0 EUR

order now

Booking date and time: December 27 (10:00 - 18:00)

Interpreter at celebrations in Gmunden

Languages: English - German

Price: 288.0 EUR

Professional translation

GET QUOTE
*Order price for chosen time, with discounts
How to order interpreter in Gmunden:
- click "Order now" opposite to the chosen service
- use a credit card or receive an invoice for payment to place the order. Also you can choose option of cash payment the interpreter.
- receive order confirmation and the Voucher with data for contact with the interpreter