Hungary, Gödöllő
Chosen period: from 10:00 to 18:00 - December 24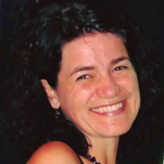 Mónika
Professional interpreter in Gödöllő
Response rate:

100%
Average response time:

Within an hour
Send a preliminary request to the interpreter or book now the chosen date and time by means of the "Order now" button opposite to services below.
During the restrictions of the pandemic, I provide interpretation also over Zoom, Skype or phone. Hungarian-English interpreter in Budapest. Over 10 years of experience. Consecutive interpretation, industrial interpretation, simultaneous interpretation, escort interpretation, phone interpretation. Flexible, reliable, customer-focused.
I am a professional freelance interpreter between Hungarian and English, with an original degree in bioengineering and with over 10 years of experience. For five years, I worked full time as a personal interpreter for an American marketing advisor. Recently, I work with several companies helping their internal communication, interpreting in training, presentations, assisting businesses to communicate with foreign partners. I also do industrial interpretation in production plants, at the production line. Another area of work is court interpretation in divorce hearings or mediation sessions. I am very reliable, customer-focused and I do everything in order to make the communication easier between the parties.
Interpretation specialization:
Biology (biotechnics, biochemistry, microbiology) | Chemistry and chemical technologies | Commerce (as a whole) | Cosmetics, perfumery, fashion | Ecology and environmental protection | General interest subjects | Genetic engineering | Marketing, market research | Medicine: devices and tools | Medicine: pharmaceutics
Interpretation language pairs:
English - Hungarian | Hungarian - English
Services are available for order, December 24 (10:00 - 18:00): Change date, time?
Price*
for 8 hours

Order

Escort of individuals

Free cancelation

Discount -22 %

229.0 EUR

order now

Booking date and time: December 24 (10:00 - 18:00)

Escort of individuals in Gödöllő

Languages: English - Hungarian

Price: 229.0 EUR

Professional translation

GET QUOTE
*Order price for chosen time, with discounts
How to order interpreter in Gödöllő:
- click "Order now" opposite to the chosen service
- use a credit card or receive an invoice for payment to place the order. Also you can choose option of cash payment the interpreter.
- receive order confirmation and the Voucher with data for contact with the interpreter