Ukraine, Donets'k
Chosen period: from 10:00 to 18:00 - February 4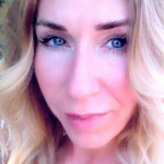 Lisa
Professional interpreter in Donets'k
Response rate:

22%
Average response time:

Within an hour
Send a preliminary request to the interpreter or book now the chosen date and time by means of the "Order now" button opposite to services below.
Looking for the best guide ever? Hello everyone! Hola a todos!!! I have been working as a private guide and VIP guide for more than 6 years, I worked with more then 500 people all over the world - America, England, Belgium, Spain, Norway, Holland, Greece, Malta. Welcome to my world! I will show you more than you could imagine.
Being an experienced interpreter I have been working as a trip manager, tour guide and VIP guide in Kiev, Lviv, Odessa, Kharkiv, Luhansk, Donetsk (Novorossia), Crimea, Rostov, Moscow, St,Petersburg. I have been a creative director in DreamHolidays trip agency. Working with different people and nationalities I offer best service for any taste. Welcome to my world of excitement!
Interpretation specialization:
Cinema and television | Construction, construction equipment | Cookery and food industry | History | Tourism and travel
Interpretation language pairs:
Ukrainian - English | English - Ukrainian | Russian - Spanish | Spanish - Russian | Russian - Ukrainian | Ukrainian - Russian | Russian - English | English - Russian
Services are available for order, February 4 (10:00 - 18:00): Change date, time?
Price*
for 8 hours

Order

Escort of individuals

Additional services

Free cancelation

Discount -20 %

88.0 EUR

order now

Booking date and time: February 4 (10:00 - 18:00)

Escort of individuals in Donets'k

Languages: English - Ukrainian

Price: 88.0 EUR

Professional translation

GET QUOTE
*Order price for chosen time, with discounts
How to order interpreter in Donets'k:
- click "Order now" opposite to the chosen service
- use a credit card or receive an invoice for payment to place the order. Also you can choose option of cash payment the interpreter.
- receive order confirmation and the Voucher with data for contact with the interpreter