France, Courchevel
Chosen period: from 10:00 to 18:00 - January 7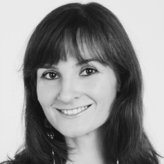 Kateryna
Professional interpreter in Courchevel
Response rate:

100%
Average response time:

Within an hour
Send a preliminary request to the interpreter or book now the chosen date and time by means of the "Order now" button opposite to services below.
Experienced conference interpreter in France. I provide simultaneous and consecutive interpretation at conferences, seminars, marketing events, meetings, festivals, during negotiations, for visiting delegations and during safety commissions. I am based in Marseille, France, but I can easily travel all over Europe and other countries.
I am professional freelance interpreter. My main languages are English, French and Russian, but I also work with Ukrainian and Spanish. I have experience in the fields of marketing, human rights, sports, theater and moves, business, education. I have successfully worked at conferences and seminars, at exhibitions and fairs, at all sorts of corporate evens and negotiations. I also regularly interpret for individual on business or private visits.
Interpretation specialization:
Advertizing and PR | Automotive industry | Cinema and television | Commerce (as a whole) | Economy | Education, training and pedagogics | Electronic commerce | International relations and organizations | Music and theater | Sports and sports equipment | Marketing, market research
Interpretation language pairs:
Spanish - Russian | Russian - Spanish | Spanish - English | English - Spanish | French - Spanish | Spanish - French | French - Ukrainian | Ukrainian - French | English - Ukrainian | Ukrainian - English | English - Russian | Russian - English | French - Russian | Russian - French | French - English | English - French
Services are available for order, January 7 (10:00 - 18:00): Change date, time?
Price*
for 8 hours

Order

Interpreter of press conferences

Free cancelation

Discount -6 %

640.0 EUR

order now

Booking date and time: January 7 (10:00 - 18:00)

Interpreter of press conferences in Courchevel

Languages: French - Ukrainian

Price: 640.0 EUR

Professional translation

GET QUOTE
*Order price for chosen time, with discounts
How to order interpreter in Courchevel:
- click "Order now" opposite to the chosen service
- use a credit card or receive an invoice for payment to place the order. Also you can choose option of cash payment the interpreter.
- receive order confirmation and the Voucher with data for contact with the interpreter