Italy, Como
Chosen period: from 10:00 to 18:00 - January 10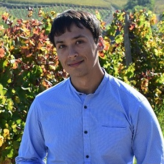 Alexey
Professional interpreter in Como
Response rate:

86%
Average response time:

Within an hour
Send a preliminary request to the interpreter or book now the chosen date and time by means of the "Order now" button opposite to services below.
An Interpreter and Translator with more than six years of experience and providing translation services in Milan and Northern Italy
At 2012 Graduated from Lomonosov Moscow State University, Faculty of Foreign Languages as teacher and translator of Italian and English languages ​​and cultures. Additional Master's degree in General Psychology of the Vygotsky Institute. 2011 - present private practice of interpretation and written translation from / into Italian/Russian/English at conferences, negotiations, fairs, purchases, in the hospitals, at competitions and other events. 2012 - Manager of foreign economic activities in the Italian company "Chateau D'Ax", - ensuring effective communication of the Italian factory and Russian representative office. 2015 - Tecnical Translator in the Italian engineering company "Proger S.p.A." at the project VTB Arena Park Dynamo Park. Since 2016 I live in Milan, I have auto and international driver's license. As my merits I consider responsibility and full immersion in the subject of translation.
Interpretation specialization:
Accounting | Agriculture | Construction, construction equipment | Education, training and pedagogics | Exchange, investments, securities | Law (as a whole) | Law: contracts | Logistics | Medicine: cardiology | Real estate and development | Architecture, interior design
Interpretation language pairs:
Italian - English | English - Italian | English - Russian | Russian - English | Russian - Italian | Italian - Russian
Services are available for order, January 10 (10:00 - 18:00): Change date, time?
Price*
for 8 hours

Order

Interpretation of excursions, tour guide services

Free cancelation

Discount -30 %

112.0 EUR

order now

Booking date and time: January 10 (10:00 - 18:00)

Interpretation of excursions, tour guide services in Como

Languages: Italian - English

Price: 112.0 EUR

Interpreter at celebrations

Free cancelation

Discount -24 %

128.0 EUR

order now

Booking date and time: January 10 (10:00 - 18:00)

Interpreter at celebrations in Como

Languages: Italian - English

Price: 128.0 EUR

Escort of individuals

Free cancelation

Discount -25 %

180.0 EUR

order now

Booking date and time: January 10 (10:00 - 18:00)

Escort of individuals in Como

Languages: Italian - English

Price: 180.0 EUR

Interpreter at a seminar or conference

Additional services

Free cancelation

Discount -70 %

120.0 EUR

order now

Booking date and time: January 10 (10:00 - 18:00)

Interpreter at a seminar or conference in Como

Languages: Italian - English

Price: 120.0 EUR

Professional translation

GET QUOTE
*Order price for chosen time, with discounts
How to order interpreter in Como:
- click "Order now" opposite to the chosen service
- use a credit card or receive an invoice for payment to place the order. Also you can choose option of cash payment the interpreter.
- receive order confirmation and the Voucher with data for contact with the interpreter