Greece, Athens
Chosen period: from 10:00 to 18:00 - February 7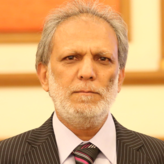 Suhail Hanif
Professional interpreter in Athens
Response rate:

50%
Average response time:

Within a few hours
Send a preliminary request to the interpreter or book now the chosen date and time by means of the "Order now" button opposite to services below.
I am an Economist and a PhD. researcher. Besides, I manage Pakistan Community School related events. Through language courses for children in Greek, English Urdu and Punjabi I learnt to interpret in Offices, embassies and everywhere. I handle such activities for last 9 years as a volunteer. I know how to steer multilingual events.
I started chairing Pakistan Community School in 2007 and till today I am chairman Board of Governors. I full hold all responsibilities ranging from school organization and event organization through Greek language courses for children to help assist them learn it. I have been helping people in Offices and in embassies for translation and interpreting from PUNJABI and URDU to ENGLISH and GREEK. I had also been helping people in Hospitals for these language service as a volunteer.
Interpretation specialization:
Commerce (as a whole) | Economy | Education, training and pedagogics | Equipment: electronics | General interest subjects | Retail trade (generally) | Transport, vehicles, cargo transportation
Interpretation language pairs:
Urdu - Greek | Greek - Urdu | Panjabi - Greek | Greek - Panjabi | Urdu - English | English - Urdu | Panjabi - English | English - Panjabi
Services are available for order, February 7 (10:00 - 18:00): Change date, time?
Price*
for 8 hours

Order

Interpreter at an exhibition

Additional services

Free cancelation

72.0 EUR

order now

Booking date and time: February 7 (10:00 - 18:00)

Interpreter at an exhibition in Athens

Languages: Panjabi - English

Price: 72.0 EUR

Escort of delegations

Additional services

Free cancelation

Discount -23 %

80.0 EUR

order now

Booking date and time: February 7 (10:00 - 18:00)

Escort of delegations in Athens

Languages: Panjabi - English

Price: 80.0 EUR

Phone interpreter

120.0 EUR

order now

Booking date and time: February 7 (10:00 - 18:00)

Phone interpreter in Athens

Languages: Panjabi - English

Price: 120.0 EUR

Escort of individuals

Additional services

Free cancelation

Discount -13 %

280.0 EUR

order now

Booking date and time: February 7 (10:00 - 18:00)

Escort of individuals in Athens

Languages: Panjabi - English

Price: 280.0 EUR

Professional translation

GET QUOTE
*Order price for chosen time, with discounts
How to order interpreter in Athens:
- click "Order now" opposite to the chosen service
- use a credit card or receive an invoice for payment to place the order. Also you can choose option of cash payment the interpreter.
- receive order confirmation and the Voucher with data for contact with the interpreter